ITS SPRING!! And that means its time for shopping! When it comes to preparing Bella's wardrobe for a seasonal change we typically plan ahead in anticipation of her growth. In the early days we had a BIG girl on our hands so it was hard because she would skip full sizes! Really, she was born +10lbs so out the gate my baby was in 3 month clothes - what newborn?! As she developed we noticed that absolute sizes just didn't work for her i.e. 9 months never fit, she totally bypassed it. She was a 6-12 mo. then 12-18 mo. Nothing in between fit, she needed range sizes only. What we found to be true can also depend on what brands you shop.
Personally I am NOT brand loyal when it comes to the brands that Bella wears (now if we talkin' food and skin/hair care? That's a different story) , it just has to be cute and fit her personality. We've tried them all – Gap Baby, Oldnavy, Gymboree family of brands, Children's Place, Cat & Jack from Target, Carters from the store Carters, Carters from Target, Carters from Walmart [trust, though they have the same name they all have a difference in flare and fit], Macys  & Zara. I like to shop on deal [when possible] cause mamas coins gotta stretch! Plus little ones grow way too quickly to invest a ton of money.
In this section of our blog I will provide details on the things Bella wears and also provide tips for dressing your babies cute without blowing a senseless amount.
keys to preparing kids' wardrobe on a budget:
1. Plan a Year Out (this goes for my mama's to be as well) 
There are many sizing charts out there that go by the weight of the child, based on where your child is currently and their rate of growth (You can ask to see this chart at their next peds appointment if you don't know) you can gauge how big they'll be come spring/summer/ fall/winter next year. All retailers end up marking down their inventory as they move through collections in any season. You'll know when you start to see clothes for the upcoming season in stores. I like to focus on the staple pieces, onesies, tights (my girl is a thick'ums so jeans are a struggle), cotton dresses and shoes. By stocking up on the essentials from the previous year you can save a great deal and have your little one prepped!
2. Pay close attention to your email marketing!
Don't be so quick to delete.... The frequency of these emails can be very annoying but don't let the retailers clutter your inboxes and disrupt your social and search engine feeds in vain! Take note, when they start with the cute advertisement on what's new, they'll through a bone, bone = "save 10-15%" then as the month goes on the discounts get deeper and deeper.  Gap & Carters are notorious for this! My rule of thumb when it comes to my minis closet is ALWAYS B.O.D (buy on deal).
3. Join or create a clothes swap with other moms in your network
This is such an awesome idea! Do you know someone with a baby of the same sex younger or older than yours? Why not pass down gently used outfits and shoes to another child close in age? Now I'll be the first one to admit, I have storage on storage totes containing pieces I could not part with from Bella's early days and months and of course this includes all of her "firsts". First walking shoes, first Halloween costume etc. but babies get very little wear out of clothes, excluding onesies and socks, of course. So, you and a group of other dope moms can start a rotation of nice pieces that can live on for a couple of years!
Here are some pictures from our Easter weekend which was filled will so many activities & outfits perfect for Spring! Bella's "fits" came from Janie & Jack + Zara Kids  + Kids Footlocker!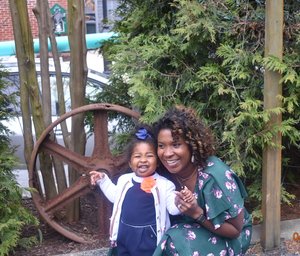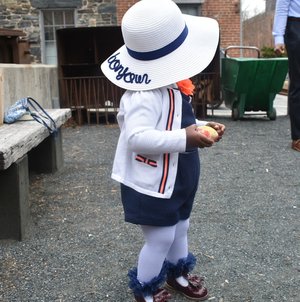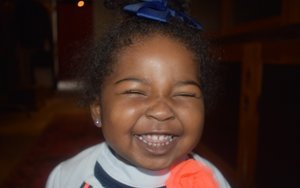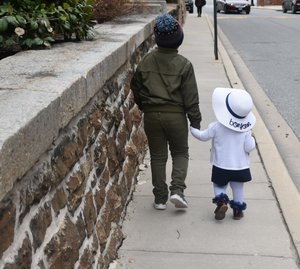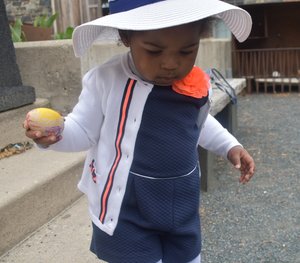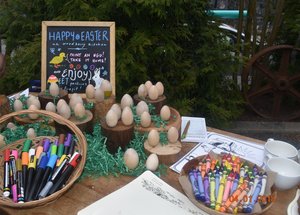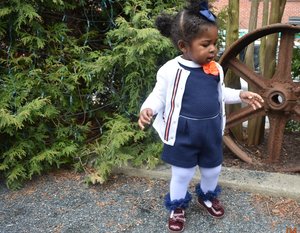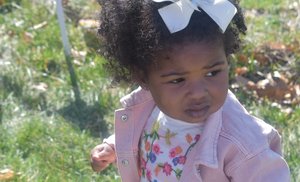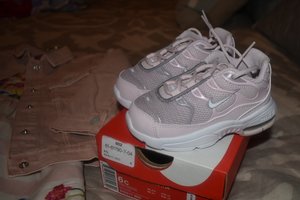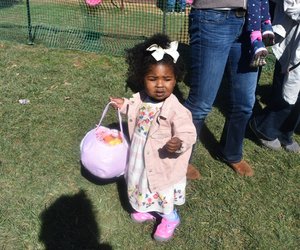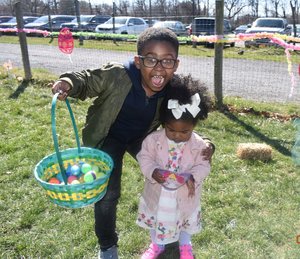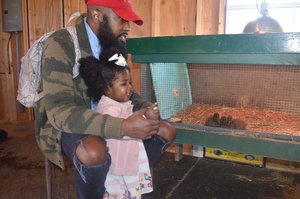 What are some of your strategies for shopping for your kiddies?