In our house mommy travels quite a bit for work, sometimes its just a quick day trip that starts at 4 or 5am and sometimes its for several days. Regardless of how long I'm away there is a tremendous amount of preparation that's required to ensure the ship sails smoothly and that there isn't too much pressure on daddy (of course). One area that we had to put a little elbow grease and practice into was doing Bella's hair while Im gone. It's already a part of our night-time routine to take Bella's hair down, remove all hair ties and accessories and put three or four messy twists/plats in to avoid hair breakage. This is something we have been doing since she was 5 months to keep her hair tangle and knot free overnight (its also a great way to retain the moisture on the ends). However, her protective night "doo" creates a blank canvas to start with in the morning. No fret!
In honor of Father's Day this weekend Im sharing our Top 4 Girl Toddler Hairstyles that my hubby has learned to do with extreme confidence – these go-to looks will be pass along this easy to follow blog to the struggling dad or dad-figure in your little girls life and she'll thank you later J when shes looking back on childhood pictures with her strands intact and baby hairs laid….
4 toddler girl hairstyles that are daddy-friendly:
1. The Full Pig-Tails
Step 1: Spray with a little water, part hair from the middle of the head all the way to the back,
Step 2: Comb and brush one side into one ponytail. Comb all the way to the ends.
Step 3:  Add some styling cream, brush from edges to ends for a sleek look &  secure with a rubberband  (repeat on the opposite side), complete the style with some bows or ribbons!
2.  Free Bangs & Bun
Step 1:  Completely Saturate the hair with water
Step 2: Comb through from root to end, add an oil and your styling cream all over the hair
Step 3:  Grab 3/4 of the hair pulling up from the back secure with a rubber band - leave 1/4 of the hair out in the front to form the bang
Step 4: take some styling cream and fluff out the bang by twirling strands around one finger, take the ponytail hair and either leave it out or secure the ends by taking another rubber and open it up over the ponytail hair to make a mushroom shape/bun.
3.  Twist Ponytails
Step 1: Spray with a little water, part hair half way (horizontally, L,R) 
Step 2: Comb and brush one half of the hair into a ponytail, secure with rubberband, repeat to the 2nd half of the hair
Step 3:  Add some styling cream, take the ponytail hair into two sections and twist in a right over left pattern,  twist until you get to the bottom and secure with a rubberband. Repeat. Style with an bow or ribbon.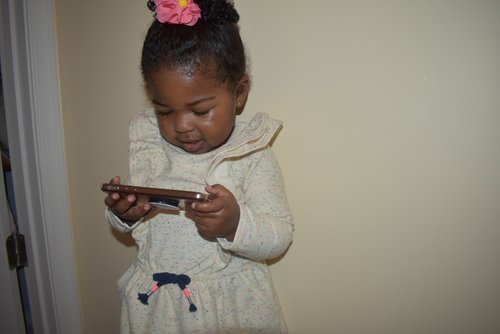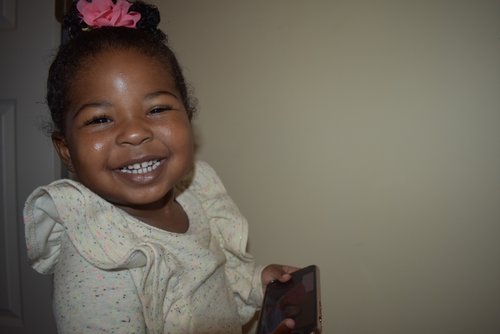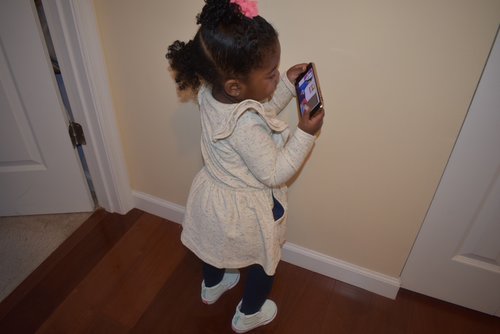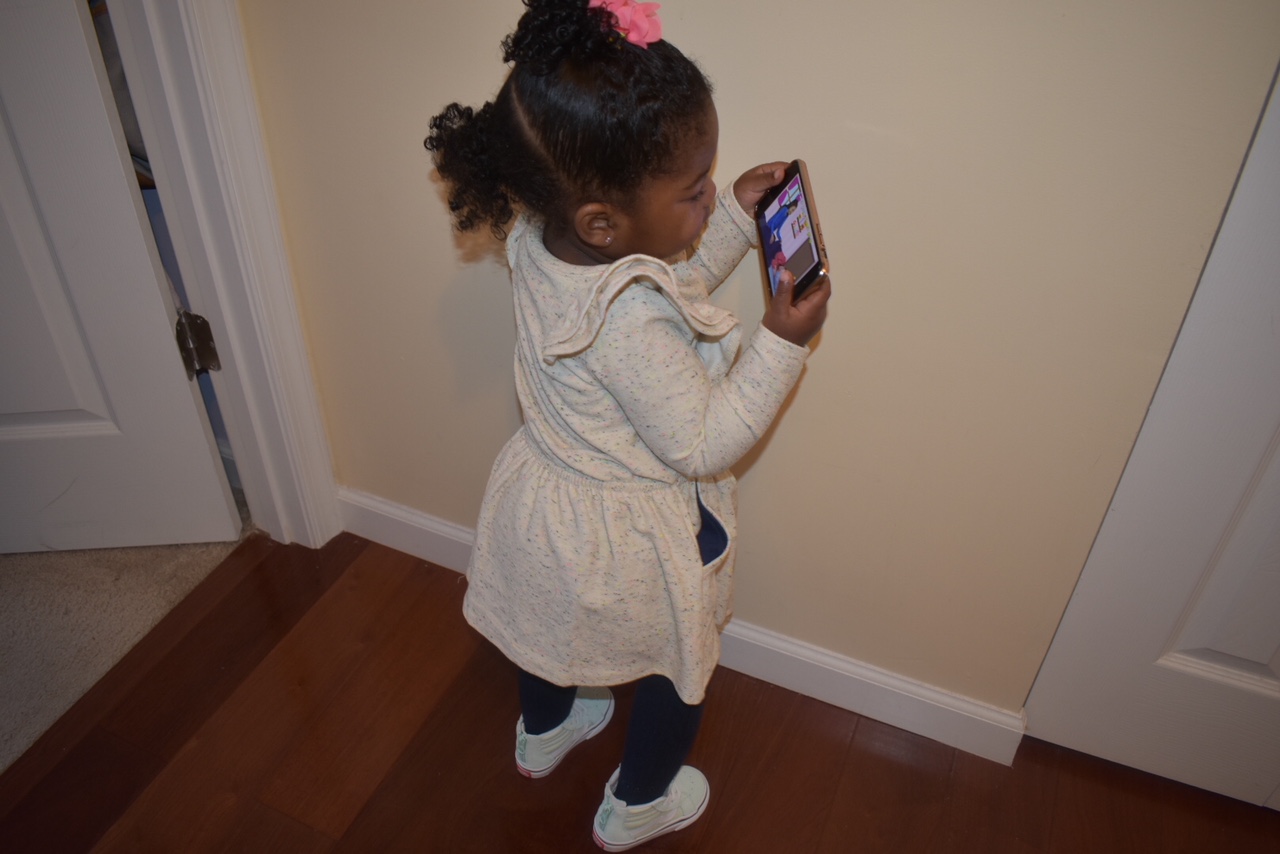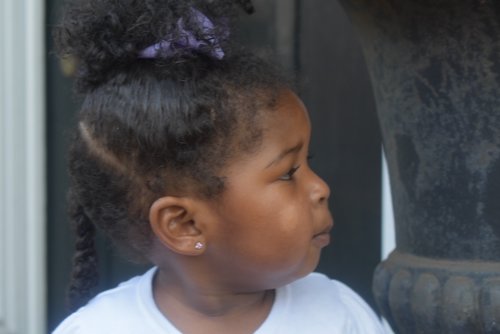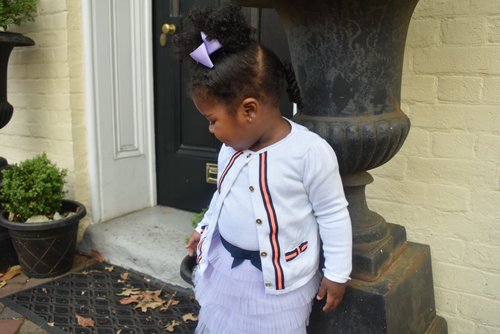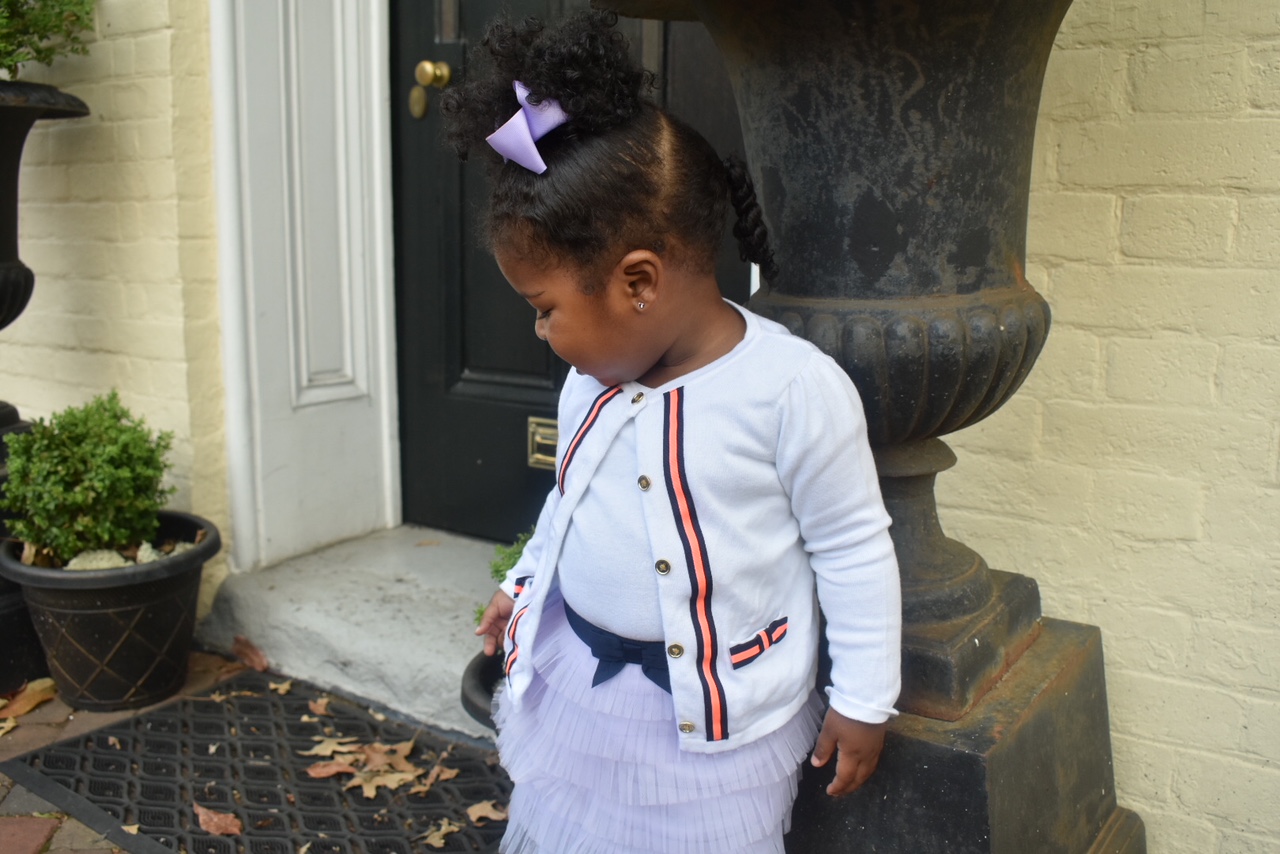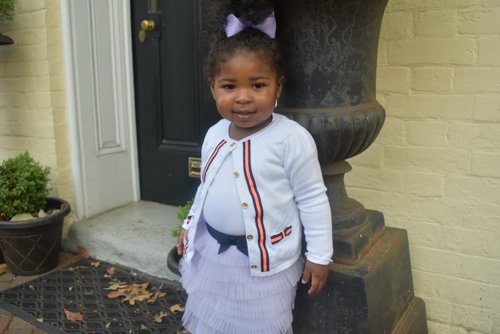 4. Simple Up /down ponytails
****SAME DIRECTIONS AS THE TWIST PONYTAILS, JUST LEAVE THE TWISTS OUT****
supplies:
a.      Water Spray Bottle (if on unwashed hair)
I LOVE this spray bottle, its gives such a light mist and does not saturate the hair.
b.      Small Black/Brown or clear rubber bands
c.       Comb & Brush 
d.      Cream or  Styler (we're currently using the Mielle Organics New Tiny Tots Sacha Inchi Collection. We use the full line but the curling cream is one of the best we've tried and makes Bellas hair very manageable and cooperative!
e.     ACCESSORIES!!! Bows, ribbons, headbands. Always accent her hair with something! We love the Cat & Jack line hair accessories from Target, wherever you choose to get them its the perfect way to top off her look. If you're fearful of too many colors from her outfit go for a neutral option like denim or white hair accessories. 
Hope this was helpful! 
Shout out to our #1 Daddy, our provider, Bella's personal trampoline and biggest fan – Sean. Thank you for raising our baby girl and instilling in her that she's the most beautiful and capable human that will ever grace this earth, we love and adore you!
Happy Father's Day to all the dads out there fathering EVERYDAY, we need you and celebrate you, always!